Regular price
$59.00 USD
Sale price
$57.00 USD
Unit price
per
Sale
Sold out
Carnivore Crisps....why do I love You? Let me count the ways.
1- High Protein
2- Low carb
3- Amazing taste
4- It has the crunch that can be missing from that low carb lifestyle
5- Low calorie Portable protein that's non-perishable
6- Only 2 ingredients: Meat and salt
Carnivore Crisps are in a class by itself- everything you need and nothing you don't!
Mark Bell's favorite. Contains 100% grass fed beef top sirloin, 100% grass fed beef ribeye, 100% grass fed beef brisket, 100% grass fed beef heart( if available ) , and 100% free ranged chicken breast. All 1.5 oz bags. Made with only meat and (Redmond real) salt. Best suit(ed) for your carnivore diet. 


                                       :  NOTE:
if a item is out of stock it will be substituted with a product of equal or lesser value. 


View full details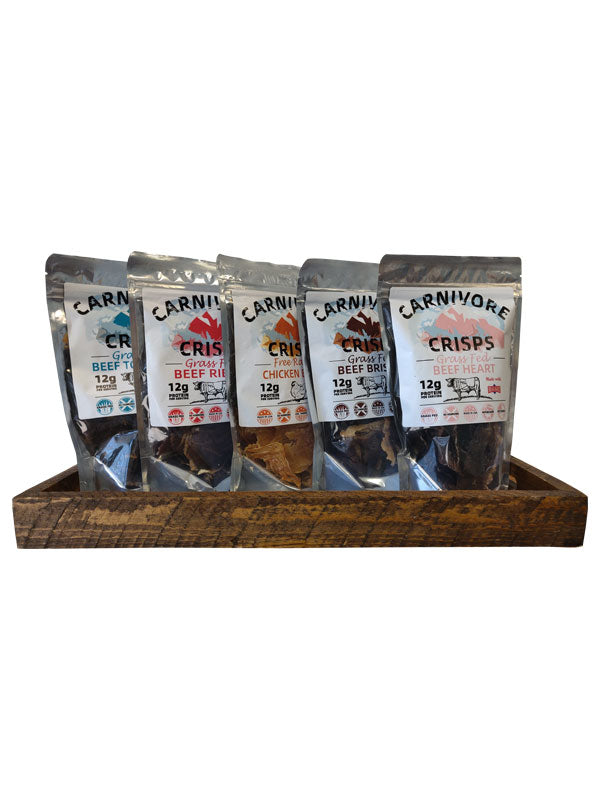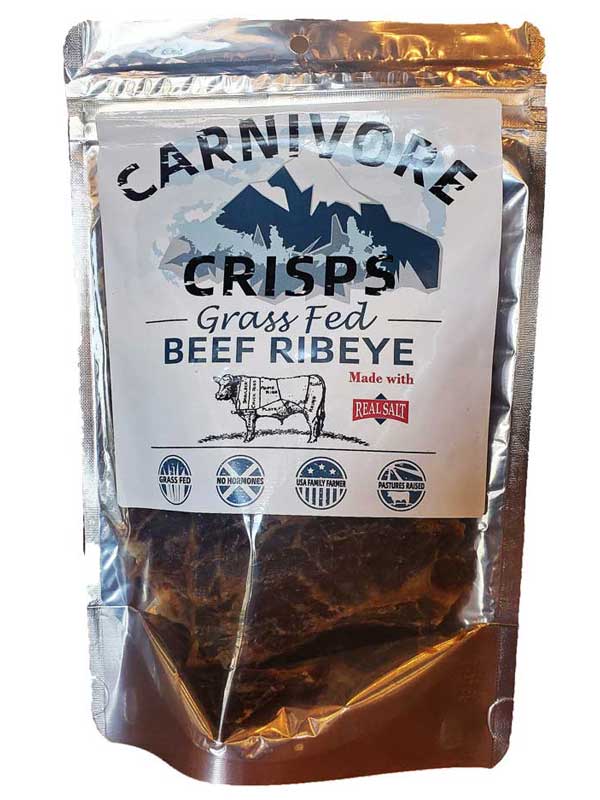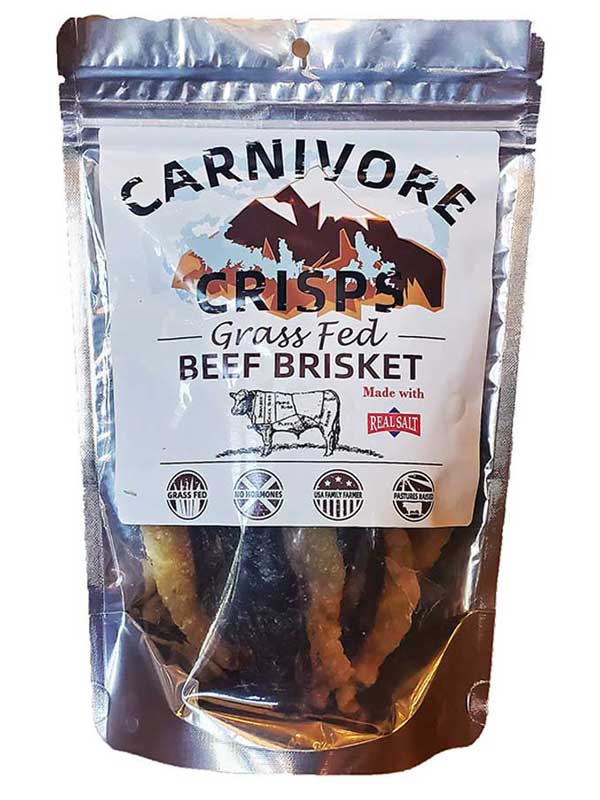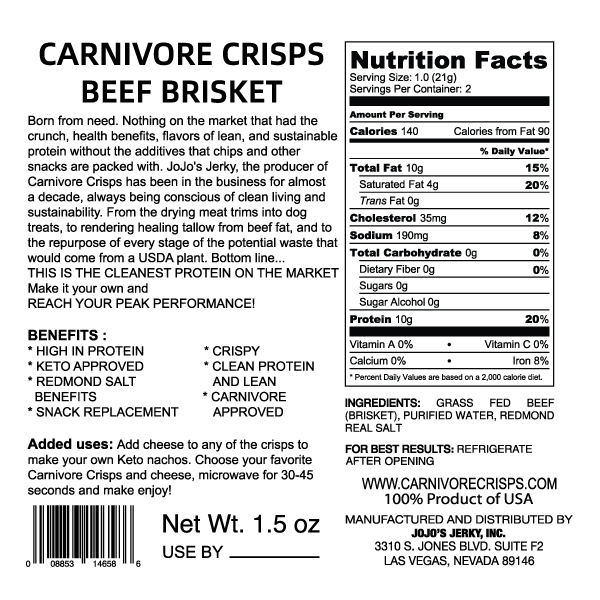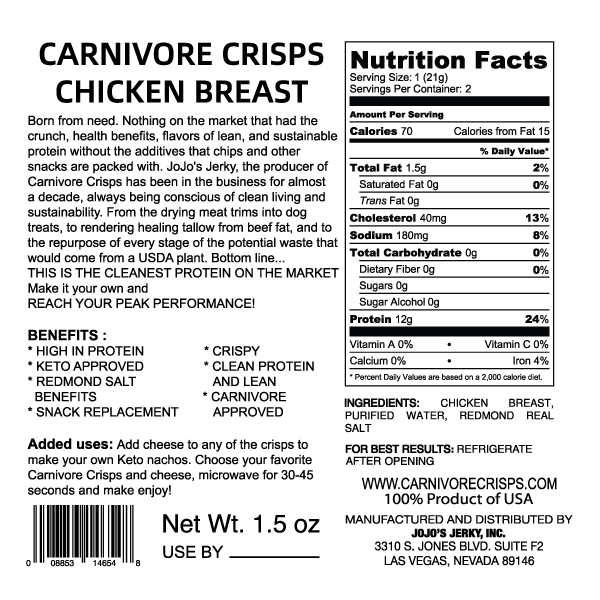 UNIQUE SELLING POINT
Carnivore Crisps is a lean, all-natural and delicious alternative to conventional snacking. Born from necessity, nothing in the snack market offered a completely healthy alternative with the savory crunch of Carnivore Crisps. Most so called health snacks come loaded with preservatives and artificial ingredients or they provide clean ingredients, but aren't packed with quite enough protein to keep you sustained or satisfied. Carnivore Crisps gives you the best of both worlds by harnessing the best cuts of meats and giving it to you with a crispy crunch typically only found chips. Finally, you can snack the way nature intended with the only snack that truly helps you reach your peak performance.
WE ACCEPT